INDUSTRIAL APPLICATION
Kyneprox Srl is an innovative start-up incubated at the Incubator of the Politecnico di Torino - I3P, with production site located in the province of Milan in the city of Gaggiano. Kyneprox aims to bring to market innovative solutions from the world of dynamic simulation through an innovative patented kinematics solution.
Shareholding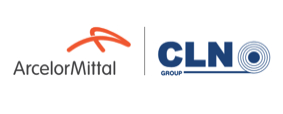 Our Strenghts
Innovative kinematic solution never used

Mechanical structure and low cost of realization

Low power required for handling (200W)

Machine Power at low Voltage (24Vdc)

High loads supported by the structure

No pneumatic and/or hydraulic plant required

Possibility of engineering platforms to 2/3 axes of any size with the

same principle with reduced costs
Inertial Transport

Accessory for armchairs 1 anti-skid axle for operating or agricultural machinery. This product fits for all kinds of seats and suspensions.


Technical features:

Heel compensation: +/- 10 °;

Reaction time: 0.3 sec;

Settling time at zero from +/- 10 ° 2/3 sec;

Max capacity: 160 kg;

Power supply: 12/24 Vdc 70W;

Overall dimensions: 360mmX 390 mm X h 95 mm;

Rollable product;

Fits for all seats;

Easy installation, even by the final user;

Applicable technology for complete cabin
Inertial Naval

Armchairs and platforms with 2 inertial axes, antirolling and antipitching for Naval sector.

Armchair for captain and/or pilot 2 axes +/- 15 °

Passenger seats +/- 15 °

2-axle platforms for beds +/- 15 °

Platforms for billiards and / or handouts

Large platforms with command planks
Production Line and Assembling
Stand-alone station 2-3 axes: machining/mounting-assembly processing bench, for manual cell and/or interlocking robots for automatic and/or semi-automatic production lines; in order to improve operator ergonomics.
Support dimensions: 600 x 600 x H 700-900mm / 800 x 800 x H 800-1,000mm;

X-plane axis inclination: - 30 ° (Possible - 40 °, depending on load);

Rotation of the support plan: 360 ° without limits, accuracy +/- 1°;

Working cell size: 900 X 1300 X 750mm floor at rest;

Payload: Version 800 Kg - Version 1.500 kg;

Power supply: Electric 24 Vdc; 400-600 Watt

Production Handling

2-axies crates holder/ pallets:

Assembly or loading / unloading pallets equipment, for manual cell and/or interlocking robot.

Adaptable support dimensions: 600 x 600 x H 220-250 mm / 800 x 800 x H 280-320 mm
X- plane inclination: + 25 °
Z- axis race (lifted): 200mm
Payload: Version 800 Kg - Version 1.500 kg
Power supply: Electric 24 Vdc
Installed power: 350Watt - 400Watt